Make a Referral
It is simple and easy.
Within 3 steps you can refer to an Specialist.
The most complete and comprehensive list of specialists and their detailed profiles available.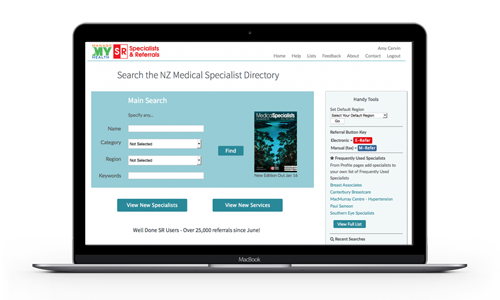 The entire NZ Medical Specialists Directory is live in Medtech.
Specialists & Referrals is delivered to you by Medtech and Cervin Media working collaboratively together. Over the past year the service has been constantly refined and improved based on GP feedback. We are committed to continuing to develop this very handy service. With over 30,000 referrals in the first 11 months it is obvious Specialist & Referrals is meeting the needs of many GPs for a professional, easy and time-saving referral service.
Making your everyday referral easier
Our happy users
The SR service is a leap forward in improving the referral pathways between GPs and specialists. The referral information is sent quickly and securely, priority grading can then be done at the receiving end and an acknowledgement of receipt sent back equally efficiently. The user interface is equally easy to navigate. This service is a great example of how well designed software can help ease the burden of repetitive tasks and improve communication between doctors.
One of Endoscopy Auckland's greatest challenges is managing the volue of referrals received in a timely way. The electronic referral via the Specialist & Referrals service is great tool to send all of the information required to us and ensure receipt of the referral.
Once a doctor sees how easy it makes searching for a specialist and then sending out a referral, it is a no-brainer.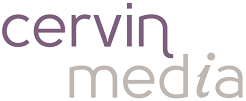 Cervin Media has been producing informational based products since 1989.
We specialise in meeting the needs of health professionals, making referrals easy, and making it easy for everyone to find health services.
SUPPORT
sr-support@cervinmedia.co.nz
09 360 8700